In August 2022,
Taiyo Group celebrated its 100th anniversary.

With a tremendous amount of gratitude to everyone
who has joined us on this journey.
We will keep changing to bring smiles to everyone
for the next 100 years.
Celebrating Our
100th
Anniversary
The past two years have made us realize how important shared experiences are; gathering in spaces, to communicate, laugh, celebrate, and share emotions.
Starting as a local tent business, we have strived for 100 years to realize the possibilities of "membrane" spaces and experiences.
Moving into a new era, what can we do?
Through our structures, we will spread excitement, even in the digital space.
We will gently embrace people, whether on ordinary days or extraordinary days.
Just as we bring light to spaces, we will continue to shine light onto our society and future.
We will continue to change so that we can preserve the important things.
The Heart of
Our Logo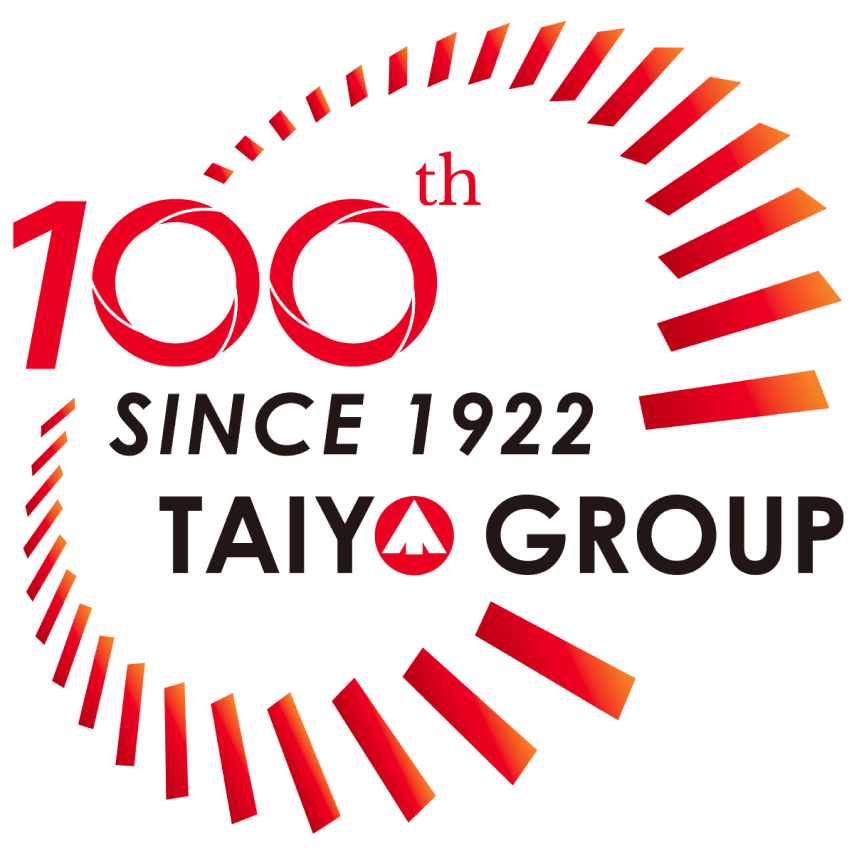 Inspired by the glimmering sun, the logo expresses the Group's business that has continued to expand over 100 years.
Commemorating our 100th anniversary, the three Group companies of Taiyo Kogyo Corporation, TSP Taiyo Corporation, and ACTIO CORPORATION will unite to write the Group's next 100 years of history. As a symbol of this determination, we have created the 100th anniversary logo to be used across the three companies.
Celebrating 100
Years
of the Taiyo Group